55 foot Octagon
441 yards of concrete – weighing 770 tons
40 tons of rebar
400 yards of packed clay is 600 tons
Total weight of each base is 1410 tons
The hub is about the same size as a car garage and weighs about 77 tons.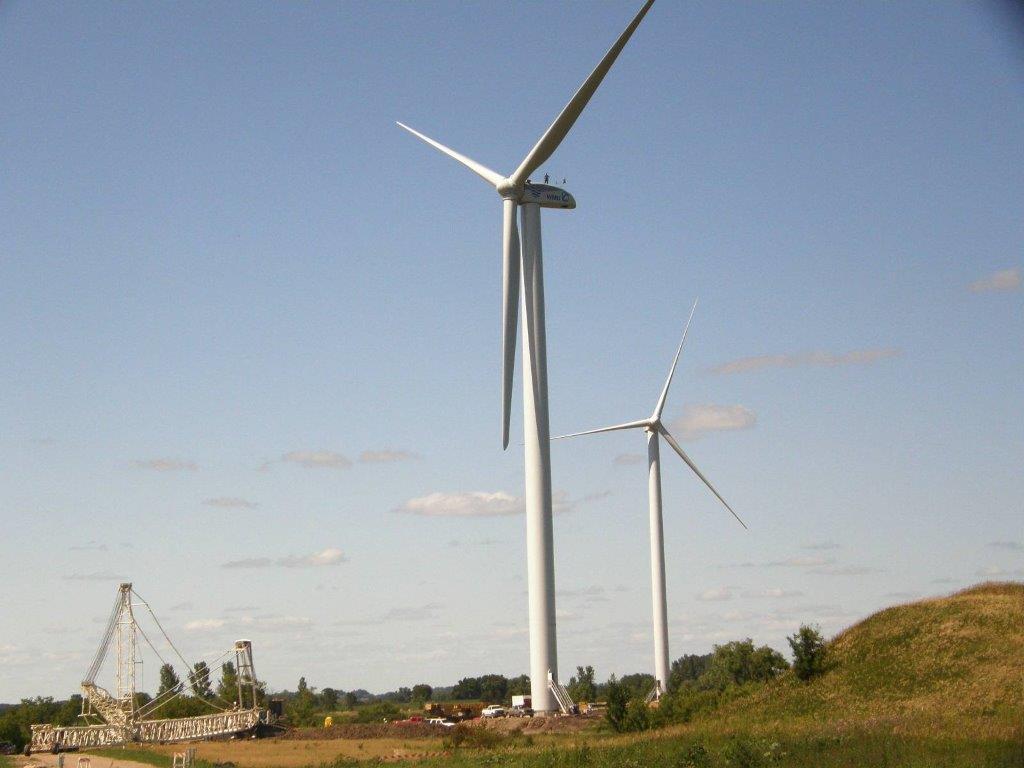 Each blade weighs 10 tons and is 131 feet in length
Blades require 8 mph winds to turn and will stop when winds are in excess of 55 mph
The blades turn around 18 rpm
The speed at the tip of the blades is around 170 mph
How do they get delivered?
There are special transportation companies that have the correct equipment, experience and permitting to move these large loads safely.
How much power will they produce?
Almost 10 million KWh per year, which totals about 3% of Willmar Municipal Utilities annual needs.
Each unit is $3.3 million delivered and installing each one is budgeted to be over $1 million.
How much does the power cost from these units?
Over the 20 year life of the units, the projected cost for each KWh produced is less than 5 cents.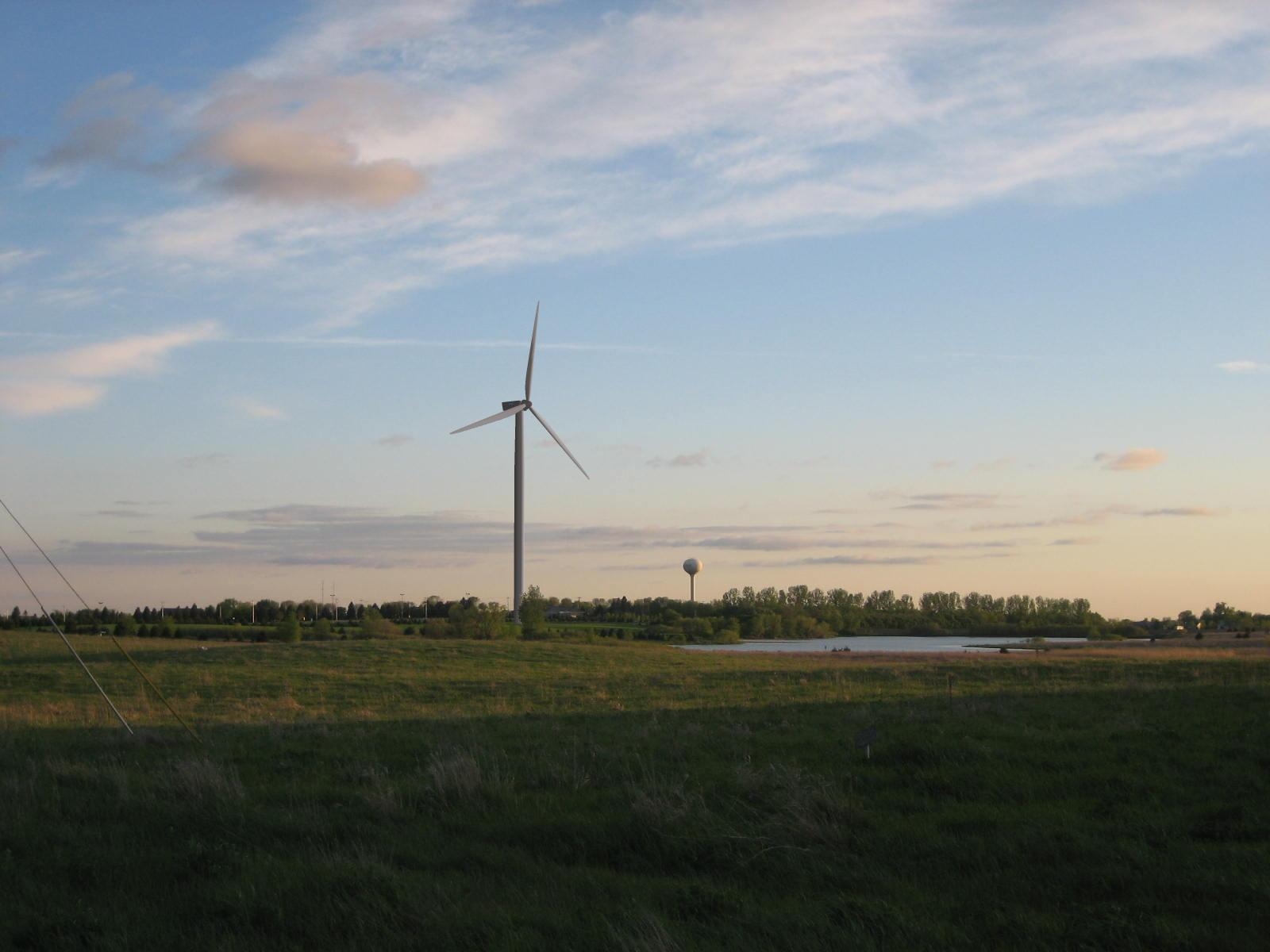 How is WMU going to pay for these units?
WMU is bonding or borrowing money for this project, which will spread out the cost through either a 10 year or 15 year period.
Where are they being built?
Up until recently, almost all wind turbines installed in the U.S. were built overseas. The DeWind nacelle (power unit on the top of the tower) was built in Round Rock Texas. The steel tower sections were built in Nebraska and the blades were made in Germany.